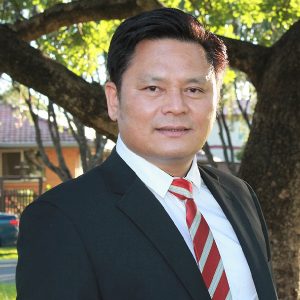 Tony's back ground was in design engineering field for 12 years, at the time, he enjoyed a fulltime job as well as being a small port-folio property investor.
Engineering career path went smooth & steady over a decade with more and more experience picked up in engineering field. The personal property investment port-folio however picked up very well within a short time. Tony booked in for a small study on Real Estate. It naturally progressed into a career after completing his REIQ Sales Certificate in 2007.
Three years working side by side within a strong sales team at Ray White Centenary, Tony gained enough confidence to obtain full license, then established the new Ray White team at Darra station.
Initially started with 5 young agents in 2010, The new office built it name and reputation up from scratch, eventually shifted gear, took off the ground soon after gaining a solid number of rent rolls both residential and commercial properties in the Western corridor.
October 2015 is another shift gear to pick up a higher speed, the office also re-branded from Ray White Darra to RightWay Realty.
Tony's dream is to have a healthy working environment where every team member can works and enjoy the business as their own.
Rightway Realty office locates opposite the train station. This office is the only real estate office in the suburb of Darra. Customers and train commuters has easy public access to reach us for their property need such as sales and rental enquiry in both residential and commercial.
Darra office open between 9:00am – 5:00pm week days and
9:00am – 1:00pm on Saturday
Our Professional team welcome you at anytime during office hours or anytime over the over agent's individual mobile phone.